Custom Engraved Promotional Items & Personalized Engraving Products
Customized Promotional Products from Engraver's Den
Engraver's Den offers a wide array of professional engraving, laser printing, and cutting services throughout Massachusetts, Rhode Island, and the entire East Coast. We specialize in laser printing and cutting, fiber mark engraving on metals, and rotary engraving to meet all your custom personalization product needs.
We provide custom engraving services to small businesses, non-profits, schools, sports groups, individuals, community organizations, and companies in the manufacturing, industrial, and commercial sectors.
Personalize Promotional Items With Custom Messages, Logos, Slogans, and More!
Our customers can provide personal items to be specially engraved with personal messages, or can choose personal items from the hundreds of products offered by two large promotional product companies that we do business with. We can engrave anything on almost any type of material!
Engraver's Den can also help your business stand out from the rest with promotional products, custom signage with logos & branding, and an endless selection of corprate gifts. We can order almost every type of promotional product from our affiliated promotional product vendors, and can engrave your custom logo, company name, marketing slogan, team logo, or other message on these products.
Located in Fall River, MA, Engraver's Den prides itself on being one of the most personable and interactive engraving shops on the 'East Coast' and proud that all of our engraving services are provided right here in the USA - nothing is shipped out. We can help with all of your engraving needs ... let's start designing today!
Photos: Custom Engraving & Personalization Items
Click or tap each photo for a larger view. Use arrow keys to toggle through photos.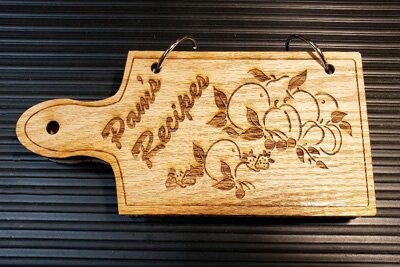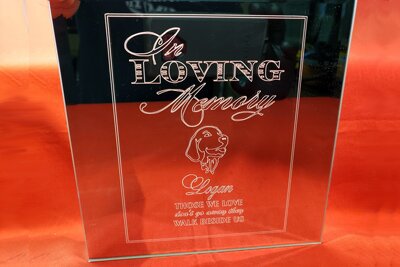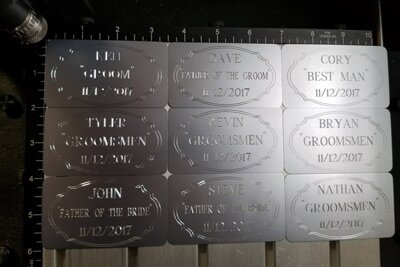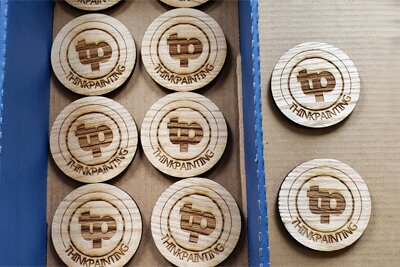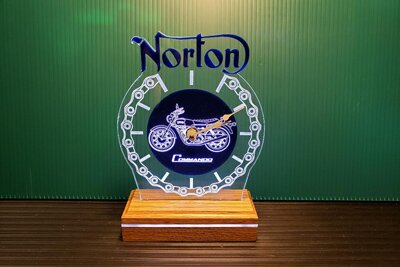 Please contact us with any questions about custom engraving & laser printing services for personalizing unique gifts & promotional products for any special occasion!
Call 508-207-8362
• Custom Engraving Services
• We Personalize & Engrave Gifts
• Promotional Product Engraving