Custom Engraved Wall & Desk Clocks and Promotional Logo Clocks
Personalized custom desk clocks, wall clocks, glass clocks, walnut clocks & digital clocks
Engraver's Den offers professional engraving and laser printing services on all types of clocks, including desk clocks, wall clocks, glass clocks, walnut clocks, digital clocks, and more.
Personalized Custom Clocks & Logo Branded Clocks Make Perfect Gifts or Awards
Personalized engraved custom clocks make the perfect gift for weddings, anniversaries, graduations, retirements, and other special occasions. Custom engraved clocks also are great for corporate awards, executive gifts, recognition awards, and many specialized marketing purposes.
Photos: Custom Engraved Clocks & Promotional Logo Branded Clocks
Click or tap each photo for a larger view. Use arrow keys to toggle through photos.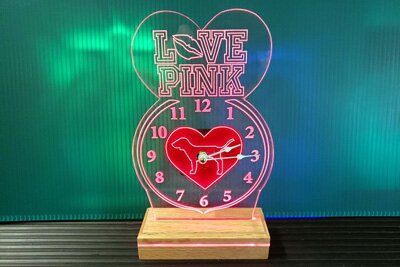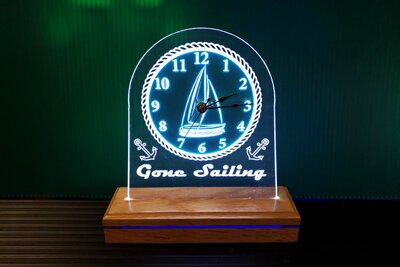 Please contact us with any questions about custom engraving and laser printing services for wall clocks, desk clocks, or promotional logo branded clocks!
Call 508-207-8362
• Custom Engraving Services
• We Personalize & Engrave Gifts
• Promotional Product Engraving